ABOUT US
Promar Engine's mission statement is to deliver quality, guarantee customer service, and remain committed to standards of excellence, ensuring a great product at a fair price.
When our company opened on October 1st 1993, our mission statement became a way of life for us. Our passion for performance enabled the company to offer a nationwide 3 year unlimited mileage warranty unheard of in the industry. Imitation is the sincerest form of flattery, so when some companies followed suit, we knew we had set a benchmark for excellence and customer service. By 1994 Promar Engines had grown to 72 employees. That same year New Jersey Business News Magazine named Promar Engines one of its top 25 fastest growing companies in New Jersey.
The PERA has awarded Promar Engines "Engine Rebuilder of the Year 2003". We take great pride in participating with organizations such as: The BBB, AERA, PERA, AAIA, AJE, AJA and APRA.
Here at Promar Engines we continue to reach new levels of customer service while offering consumers a wide range of services:
» Remanufactured Engines
» Cylinder Heads
» Crankshafts
» Diesel Engines
» Marine Engines
» State-Of-The-Art Machine Shop
» Classic Automotive Engine Restoration
» Performance Engines
» Parts
Promar Engines is located in the original facility at 10 Peach Street in Paterson, New Jersey.
We know that in this industry consumers have many choices. We want the opportunity to prove to you our commitment to excellence. Once you have chosen Promar Engines for your automotive needs, you will become our greatest testimonial.
COMPANY HISTORY
As the saying goes "you have to recognize a problem before you can fix it". So in the not too distant past...1993 Mark Fellanto, a master automotive machinist and engine builder since 1974, successfully created new standards in engine remanufacturing. It seemed that innovative thinking, product excellence and customer service was at a stand still. So having recognized "the problem", Mark set out to fix it.
Realizing his own product was the answer, Promar Engines commenced operation out of a 5,000 square foot facility in Paterson, New Jersey. The business plan seemed simple. The demand for a higher quality product and better customer service was already there. Given Promar's goals within the industry, growth was inevitable. Promar's reputation for excellence helped staff the company with the best machinists and assemblers available.
Early 1995, now a major force in the remanufacturing industry, Promar becomes an influential member of the Production Engine Remanufacturers Association (PERA) and other trade organizations, while being the first remanufacturer to offer a three year unlimited mileage warranty.
Mid 1996 Promar enjoys further growth and increases its production and sales staff as well as its manufacturing floor to 13,500 square feet. Employing its own fleet of delivery vehicles, the company continues its commitment to quality and service. By keeping current with factory updates and using state of the art equipment, Promar utilizes research and development techniques to insure improved product quality.
1998 brought Promar recognition, first from the New Jersey Business News publication, citing the company as one of the state's top 25 fastest growing companies, and awards from city and state councils acknowledging the company's involvement in employment opportunities.
2001 Promar recognized a nationwide resurgence of classic car restoration. With representatives at many classic and custom shows, and through trophy sponsorship, Promar is able to educate the auto enthusiast how to apply Promar's 21st century technology into their special piece of automotive history.
In 2003, Mark Fellanto is voted onto the executive board of directors of the PERA. Further honors included the naming of Promar Engine as the "remanufacturer of the year", so it is no surprise that the PERA selected Mark Fellanto as their president of the PERA for the years 2006-2008.
MANAGEMENT
---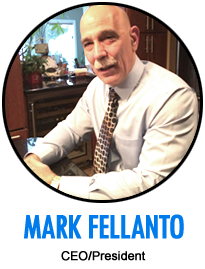 With over thirty years experience in the automotive engine remanufacturing industry, Mark is rich in engineering know how. His list of accomplishments starts with a ten year position as General Manager, for a well known nationwide engine remanufacturing company. With knowledge and a dream, Mark started his own company Promar Engines in 1993. After four years, Promar Engines was recognized by the New Jersey Biz News Magazine as one of the top twenty-five businesses in NJ. In 2003 he was awarded PERA's engine rebuilder of the year. Mark has been on the board of the PERA (Production Engine Rebuilders Association) for eight years. He served his first three years as a board member and the next two years as PERA treasurer. Mark spent one year as vice president and then became president of the PERA from 2006-2008. He holds a seat on the Engine Repower Council (ERC) since 2007.
Mark is responsible for maintaining Promar's stability and growth. By developing key executives, assigning accountability, setting objectives and establishing priorities, he insures that Promar Engine will meet the company's mission statement: To provide the customer with a great product at a fair price, backed by strong guarantee.
---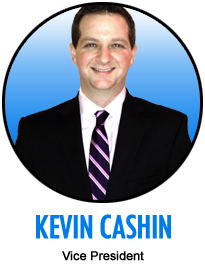 With a bachelor's degree from Seton Hall University and certifications in Engineering Technologies, Kevin spent four years working with an engineering firm in New York. As a resident engineer there, his managerial and organizational skills were utilized, monitoring project costs and schedules, safety code compliance, quality control and certification of payments. Kevin's engineering experience combined with his managerial skills, provide Promar with a competent executive to oversee the daily operations regarding scheduling, shipping, receiving, and pricing, while providing the company professional direction and guidance.
---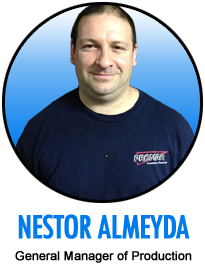 With twenty years of experience in the remanufacturing field, Nestor is responsible for facilitating all phases of the engine remanufacturing process. Through constant monitoring of quality control points, including equipment and company resources, Nestor insures compliance of the strict standards set by Promar. By benchmarking state-of-the-art practices, he maintains Promar's professional and technical integrity.
---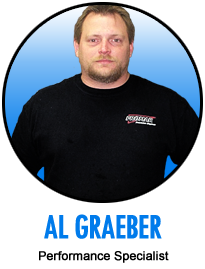 With twenty years experience as an automotive machinist of stock and high performance engines, Al was responsible for managing several high production engine manufacturing facilities and high performance shops. He is a Master ASE machinist for diesel and gas engines and holds various certifications in Lean Manufacturing. As an exhibitor at PRI (Performance Racing Industry) and Miller Motor Sports trade shows, Al is able to showcase some of his high performance engines. Al's area of expertise is high performance engine design and dyno testing. With his vast knowledge and design savvy, Al is the go to guy for those seeking to build their special high performance engine.
---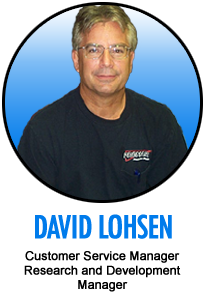 With thirty years of diagnostic experience in the engine remanufacturing industry, as well as a marine engine specialist, Dave is responsible for customer satisfaction as well as perception and awareness of Promar products and services. While maintaining quality standards through evaluation, analysis and interpretation of all data, Dave is constantly improving product and process. His diagnostic and problem solving abilities make him a quality information resource for our customers seeking knowledge about their engines while experiencing extraordinary service and professionalism.